Leadwork is a specialised trade that has existed for centuries, dating back to ancient times. Lead flashing is one of the most prevalent forms of leadwork in construction and building maintenance. This work involves using a lead strip to seal the joints between two materials. The purpose of lead flashing is to prevent water from entering the joint, which can damage the structure or material if not addressed promptly.

 

Lead is an exceptionally versatile and durable material utilized for centuries in various construction and building applications, including lead flashing. It makes it an excellent choice for multiple reasons, including its strength and resistance to corrosion. However, lead requires frequent maintenance and upkeep due to its malleability to ensure it continues to function correctly over time.

 

Therefore, when installing lead flashing or any other leadwork on your property, it is critical to hire a qualified and experienced professional to do the job correctly. Only an expert craftsman with extensive experience working with lead can guarantee that the lead is installed correctly and will provide long-lasting protection against water damage.

 

We proudly offer comprehensive roofing leadwork services at Hinckley Roofing, including lead flashing installation and maintenance. Our highly skilled and experienced roofers have years of experience working with this material. They can ensure that your leadwork is installed correctly and functioning correctly. We use the highest quality materials and take the time to carefully inspect and maintain all of our work to guarantee that it will last for years.

 

Lead sheeting is a highly versatile material used in many building types, from tiny terraced houses to grand religious structures. 

The flexibility of lead flashing is due to the availability of different thicknesses, which can be used for various applications such as waterproofing or lining gutters. Lead flashing can also be coloured or patterned to blend seamlessly with the existing architecture. The British standard for lead as a material is BS EN 12588, which governs its consistency in thickness and the formation of a knitted grain.

 

Hinckley Roofing is a leading company in the roofing industry, specialising in leadwork. We have experienced professionals who are experts in their field and have the knowledge and expertise required to provide you with the best possible results for your project. Our team has been working in the roofing industry for many years. We have extensive experience and knowledge of how lead works, which gives us an advantage in installing and repairing it.

 

We understand that leadwork is a critical part of any roofing project, which is why we take it seriously. Our team uses only the highest quality materials and equipment to ensure that your leadwork is installed and maintained to the highest standard. We're committed to providing you with the best possible service and delivering quality artistry on every project we undertake.

 

Hinckley Roofing understands the importance of attention to detail. We use specialist tools and techniques to ensure a professional finish. Lead expands and contracts during different weather conditions and temperatures. We allow detailing to prevent stress from forming in the lead sheet, ensuring that your leadwork lasts many years.

 

Our roofers are the perfect choice for all your leadwork needs. Contact us today to discuss your leadwork needs and see how we can help you.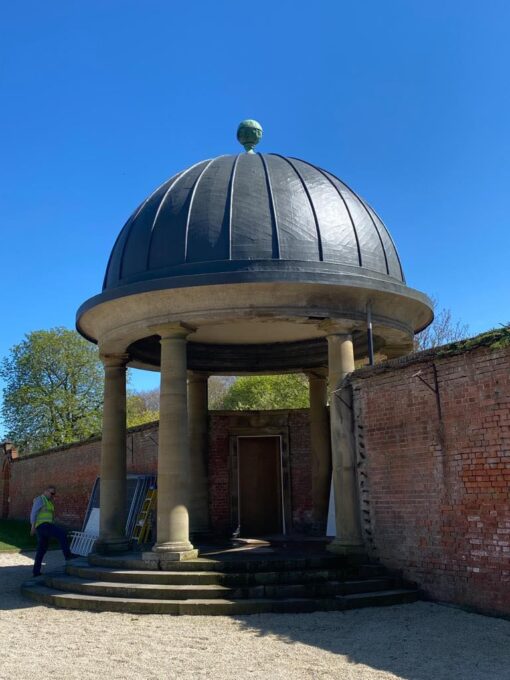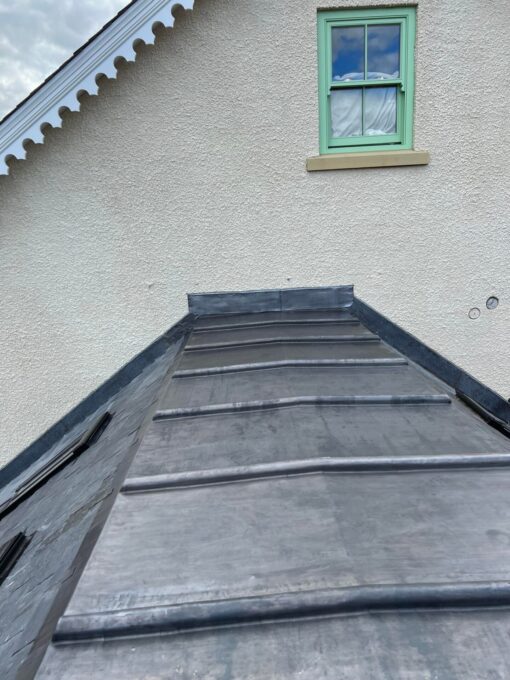 What is Leadwork on a roof?
Installing lead flashing or sheeting on the roof to protect and waterproof it is known as leadwork. It is an effective remedy against water and weather damage for flat and pitched roofs. It is recommended for old structures or houses that want a classic or traditional aesthetic look. Experienced tradespeople carry out leadwork using specialised tools and techniques to achieve a professional finish. Since lead expands and contracts based on different weather conditions and temperatures, it is necessary to allow detailing to prevent the formation of stresses in the lead sheet.

 

Leadwork provides an effective solution to prolonging the lifespan of your roof, reducing the need for frequent repairs, and resulting in long-term cost savings. Leadwork has numerous benefits compared to other roofing materials, making it a practical choice to shield your roof from harsh weather conditions. It's a versatile material that offers optimal protection from rain, snow, and wind. If you're seeking a reliable way to protect your roof, consider investing in leadwork.

 
Do Roofers still use lead?
Although lead flashing is still utilised on roofs, it is slowly being replaced by newer materials like aluminium and plastic. Lead flashing is a customary material that has been used for centuries. It is still prevalent in historic properties or listed buildings where a specific style needs to be maintained. The durability of lead flashing can be outstanding if it is correctly installed. Since it is toxic, only experienced roofers trained to handle it safely should work with it. Lead is also susceptible to corrosion, so it must be inspected regularly and maintained over time. However, modern materials such as aluminium or plastic have primarily replaced lead flashing due to their superior durability in harsh weather conditions. Nevertheless, lead flashing is still the preferred and recommended material for large residential, commercial, or industrial buildings and churches.
What is the life expectancy lead flashing?
Lead flashing has been a long-lasting and time-tested solution for waterproofing, with an impressive lifespan. Typically, leadwork can last for around 25 to 50 years, and with proper care and maintenance, it can last even longer. In ideal cases, well-fitted lead flashing can last up to 100 years, allowing the lead to expand and contract freely.

 

Lead flashing is a durable material that can endure harsh weather conditions, including heavy snow, rain, hail, and strong winds, as well as UV radiation from sunlight. It is essential to inspect lead flashing regularly to look for signs of damage or wear and ensure that it is functioning correctly over time. Proper maintenance is crucial to maximizing the life expectancy of lead flashing. Neglecting to inspect and maintain it can result in corrosion and failure, leading to water leakage issues in your building. Regular inspection and maintenance are necessary to preserve the longevity of lead flashing and ensure that it can protect your building from the elements for years to come. Lead flashing is a cost-effective and dependable waterproofing option that can last many years with proper care. Investing in quality lead flashing could save you money, time, and headaches in the long run. Therefore, if you have any questions about the installation or maintenance of lead flashing, it is best to contact a professional for guidance.
An amazing service. Stephen took great care on my roof. I was concerned about my Tiles getting damaged and he made sure they were left in perfect condition. He carried out the repair to my ridge tiles perfectly. Highly recommended!
As a property developer, finding decent contractors is difficult.  I've used Stephen a few times for new roofing projects and repairs, and would not go anywhere else. A true professional that takes great pride in his work.
We cover all of Hinckley and the surrounding areas. If you found our site by searching for 'roofing near me' or 'roof repair near me' then we almost certainly will cover your area too.
Whatever your requirements are, please do get in touch anytime and we will deal promptly with your needs.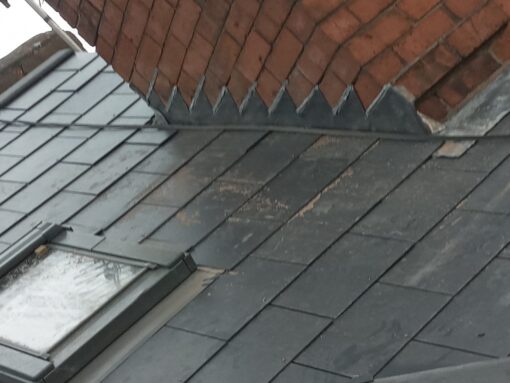 Our other roofing services
Roof Repairs
From slipped tiles, to rafter replacements we take care of it all. Find out more about our roof replacement services.
Other ROOFING SERVICES
Fascias Soffits & Guttering
Leadwork
Roof Inspections
Roof Surveys
We cater for all roof services.